The Performed

Here you will find all that had to be moved. Shaped and shared. Through spoken word, world building or intervention. Alone or in collaboration.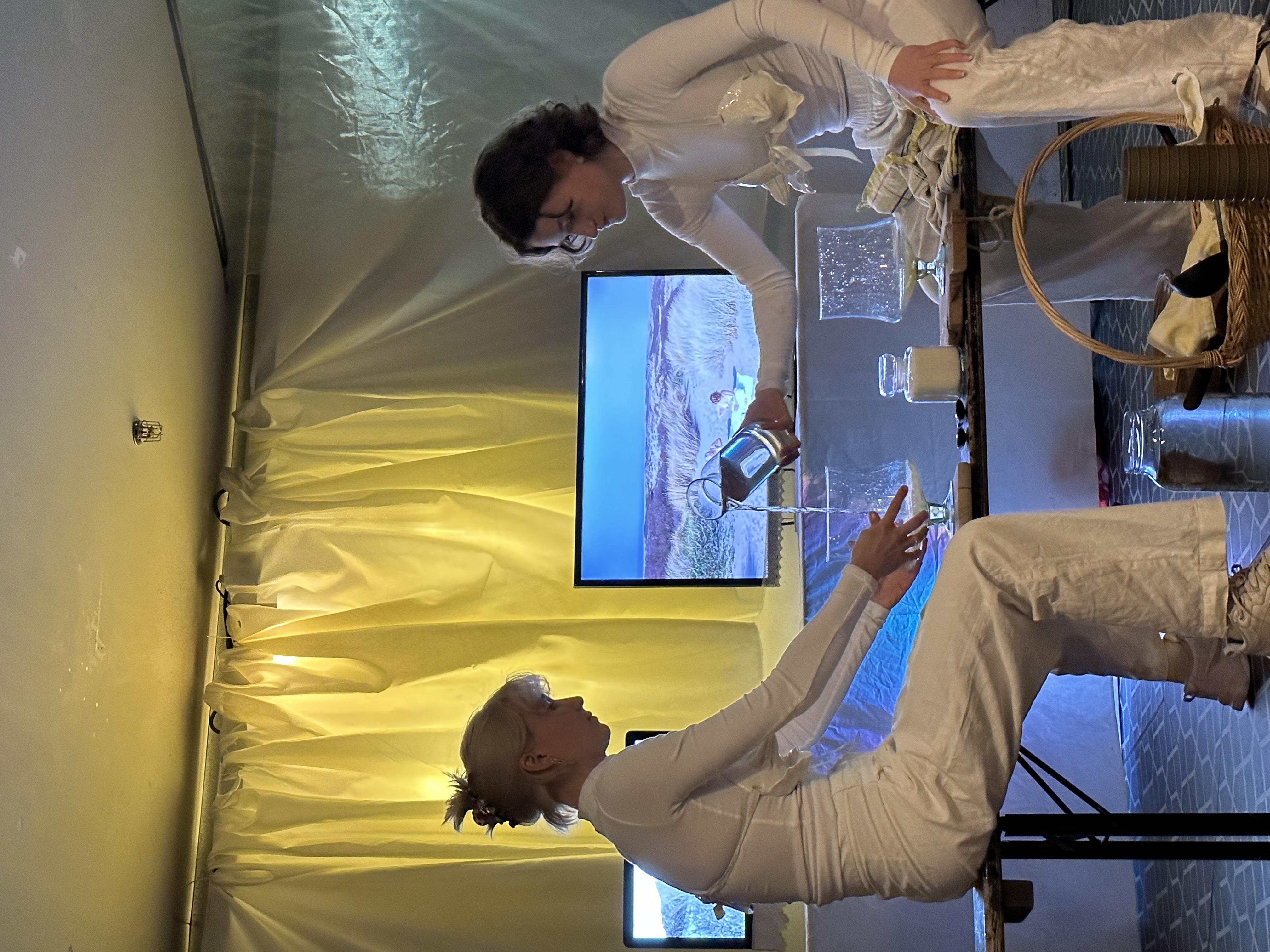 Mama Limona

MoMo Festival, WORM UBIK (2023)


As part of the open call selection of the MOMO Festival 2023, Maite Dardano and I, created a performance and audio- visual installation. Based around themes of female friendship, generarions of motherhood and the task of nurturing. During the performance,

the ceramic bras transformed into lemon presses, creating a delightful surprise of freshly breast-pressed lemonade served to the audience.

A celebration of mutual care, of life long sharing, a time of fruitfulness.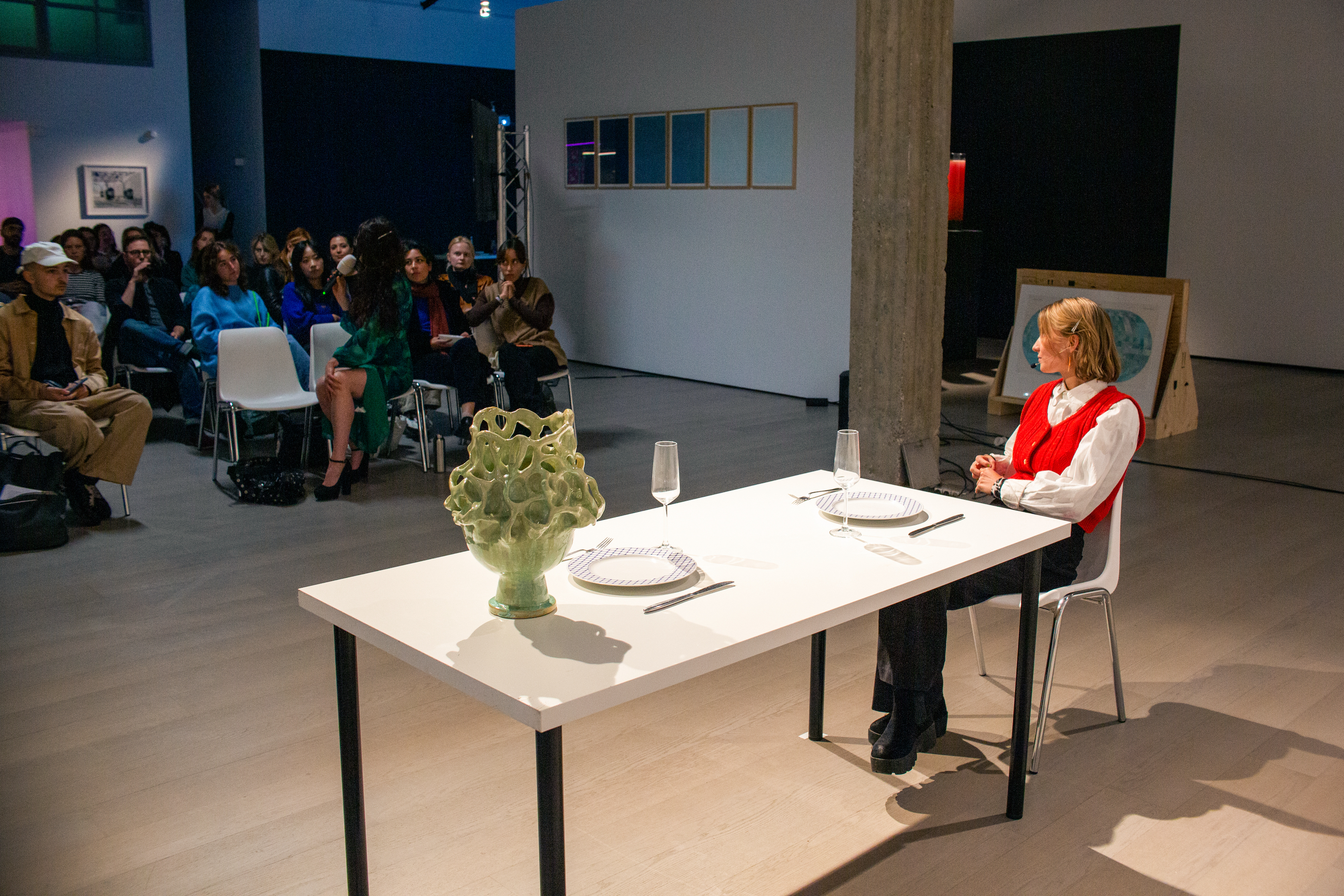 Das Tishdecken
GARAGE CAFE (2021)
A trilingual performance of set- ting the table for a dinner with a ceramic creation.
Performed at garage cafe Rotterdam in September 2022. Exploring the intimacy of a dinner scene. How we speak to each other and present ourselves depending on what language we are speaking.
Do we say the same things? Do we create the same things? Do we set the table the same way?
Read More *
Washing Trapped Air
Theatre Hall of Codarts (2021)

A collaboration between Codarts dance department students, mas- ter composition students and Fine art students of Willem de Kooning Academy. In 8 days a team of 17 were to come up with and create a performance. Taking into consid- eration all aspects from set design, costume, choreography and music. Under the theme of dreams this performance was birthed.

A spoken word piece accompanied by a duet of dancers.