The Sculptural
Here you will find the means of material.
Sculptures, creatures and objects come to life through the loops of wool, the dents of clay of the drops of glass.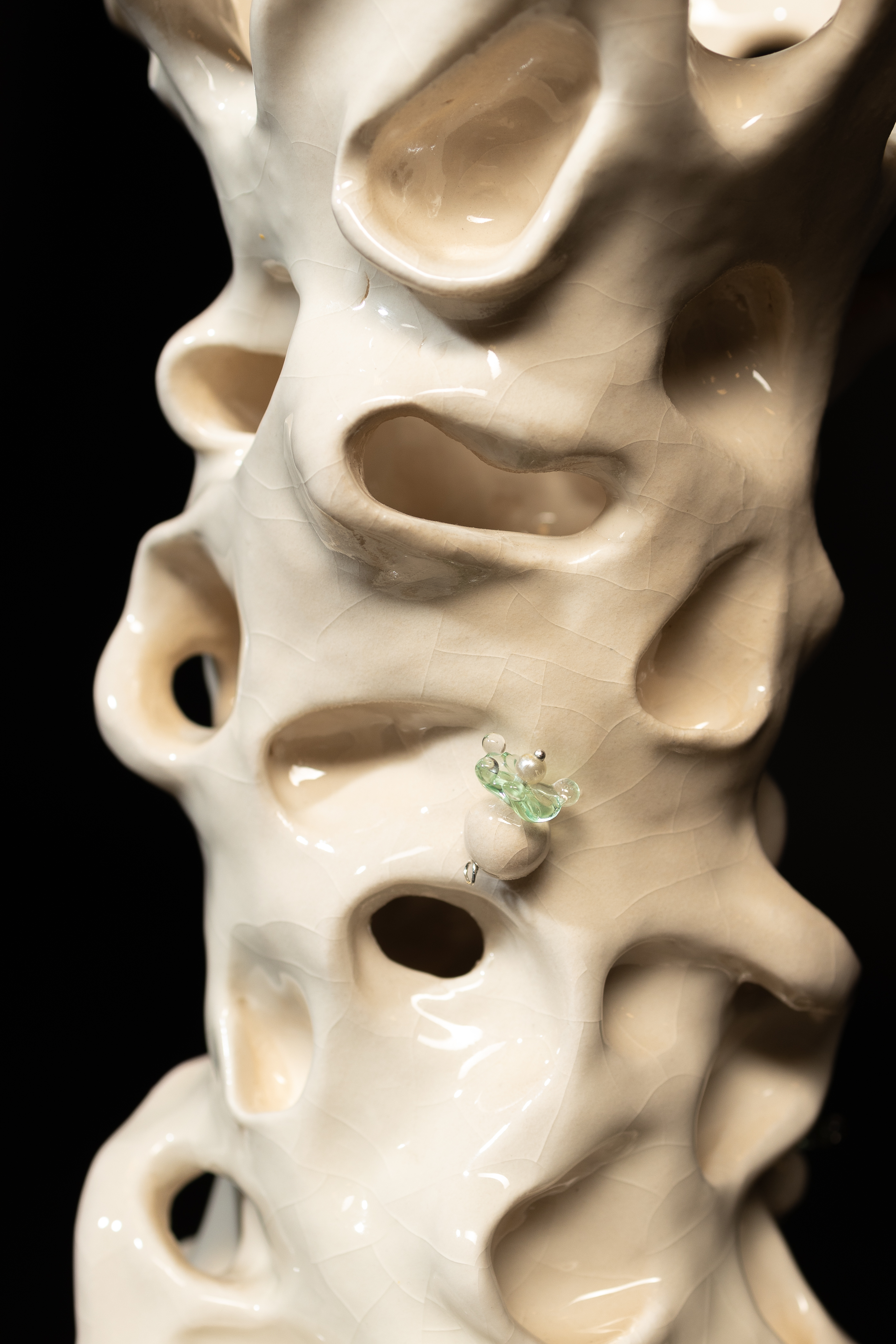 Tales of the Extinct
Willem de Kooning Graduation Show (2023)

Tales of the Extinct aims to build a practice of mourning for vast the amount of loss of the natural world. It is a sculpture garden accompanied by a poetry book. Each sculpture is based on a plant species that has be- come extinct in a c

ountry that I have lived in and act as artistic fossils. Using handcraft and fable to honour those plant species, representing and re-imagining their intrinsic value, their right to be known, protected and preserved.